'I'M A COOL MUM' GIFT GUIDE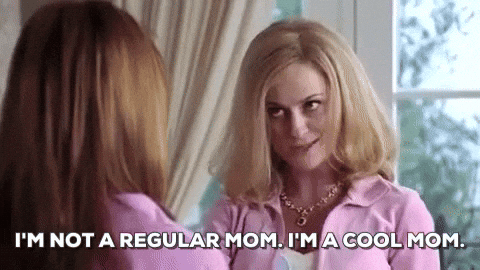 Our Mother's are the best, and there are no words that truly reflect everything she means to us... however, some are lucky enough to have these uber cool celebrities as their mothers. 
Show her how much you love and appreciate your mother with our 'Cool Mum Gift Guide' 
Mothering Sunday 2021 is on March 14th! 
 1.GOLDIE HAWN
Kate Hudson didn't just inherit mom Goldie Hawn's comedic timing (both women have won Golden Globes for funny girl film roles)-she looks just like her too! "To me, it is an honor," Kate once said of looking like her famous mom. "She's the epitome of beauty: She's beautiful aesthetically, but she is a beautiful mother too."
 2. LISA BONET
Lisa Bonet has been cool since the 80s, and was our first TV style crush. The apple doesnt fall far from the tree, daughter Zöe Kravitz is the current style queen! This is mother and daugher duo are so cool that they have even starred in Calvin Klein ad together holding hands and running across a freakin' beach.
Click to shop her edit: 
3. CINDY CRAWFORD
Since Kaia Gerber first graced the runway in 2017 for Raf Simons's Calvin Klein 205W39NYC collection, the comparisons to her supermodel mother, Cindy Crawford, have come thick and fast. As the 19-year-old continues to ride the wave of her career highs, one thing has remained constant: her mum's unwavering support. Whether they're attending the same industry events (in the before times), or posting selfies on social media, they're the living embodiment of the phrase, like mother, like daughter. 
Click to shop her edit: 
4. GIGI HADID
We always knew that model Gigi Hadid and Brit singer Zayn Malik were going to have beautiful babies. The birth of Gigi's daughter was announced in September and though we're yet to see Baby Zigi's face - or find out her real name - we already know that she will be one stylish little cherub. Just look at that leopard print carrier and unicorn onesie. A girl after our own hearts!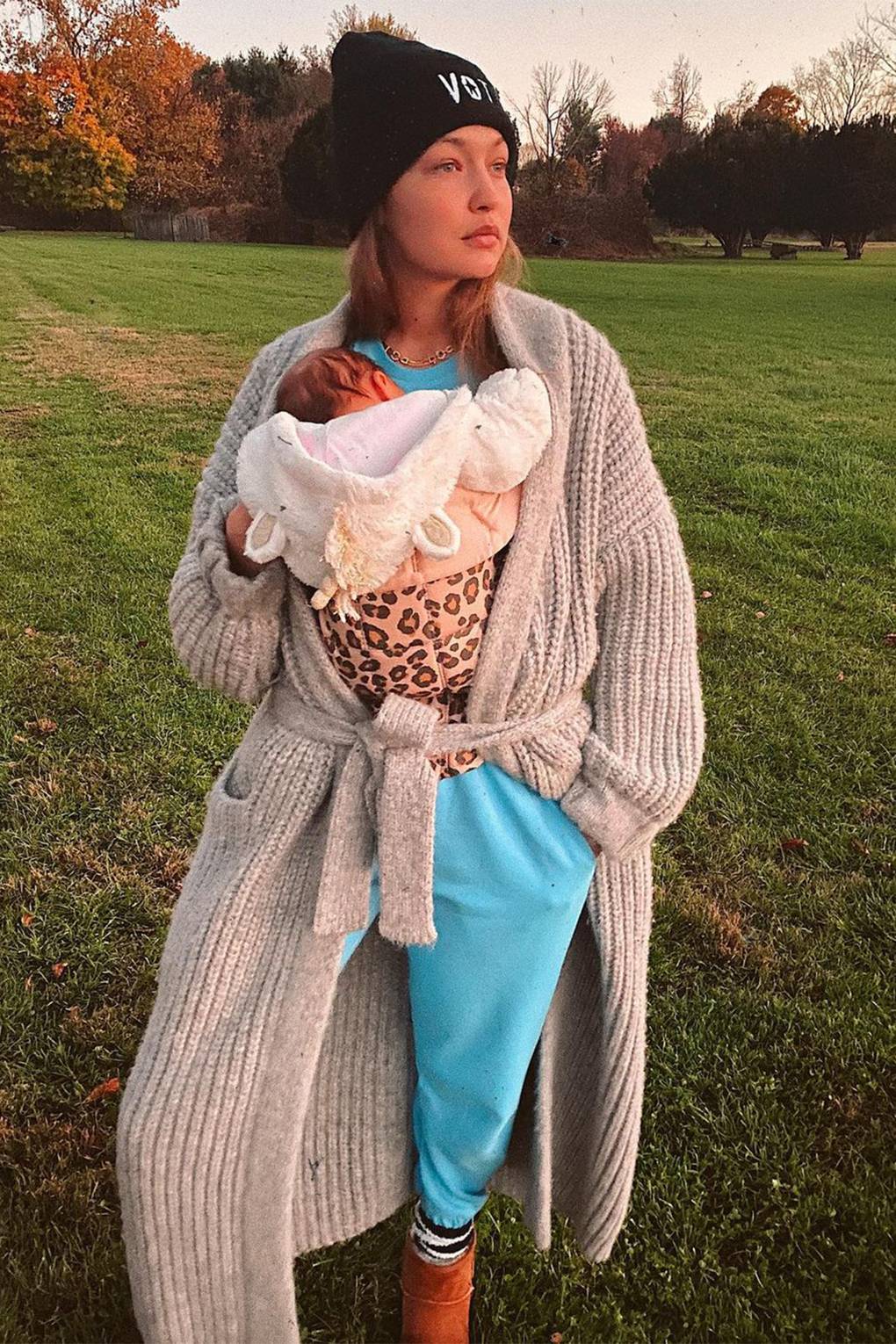 Click to shop her edit: 
5. GWEN STEFANI
Gwen Stefani is definitely one the coolest mum in Hollywood. From her rockstar outfits to her honest take on motherhood, Gwen is fun (she recently talked in an interview about playing water fight games with her three boys) and real (in another interview she admitted she worried about the long summer holidays and how to entertain her kids).
 Click to shop her edit: 
6. ANGELINA JOLIE
In addition to being a hands-on mom to six kids, Angelina Jolie acts and directs, promotes humanitarian causes that help other children around the world, and always manages to look sophisticated in the process.
Click to shop her edit: 
7. BEYONCE
Raised in a tight-knit family, Beyoncé and her sister Solange grew up hanging around mom Tina's hair salon in Texas before embarking on their mega-careers. "My mom let me and my sister express our own style, which gave us a lot of confidence," which we are sure she will pass on to her 3 children.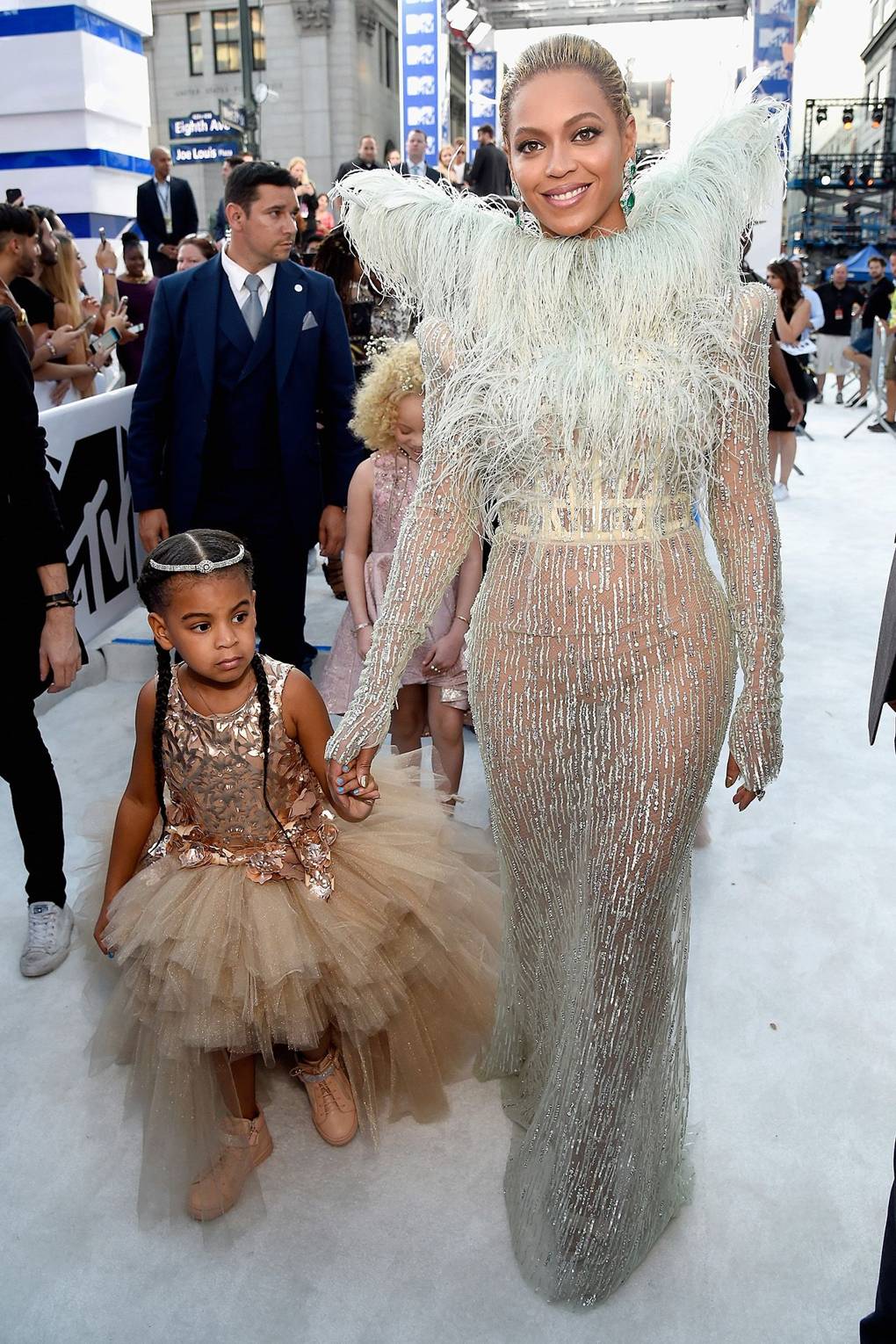 Click to shop her edit:  
8. KOURTNEY KARDASHIAN
What makes Kourtney Kardashian ultra cool is how relatable she manages to be despite her high profile life. Like any mom, her Instagram is full of candid shots of her kids, funny moments and her personal style.
Click to shop her edit: 
 VIEW THE MOTHER'S DAY GIFT GUIDE
---