ESCAPE THE CITY: 5 BEST DAY TRIPS FROM LONDON
Looking for a get away? We get it! London is one of the busiest cities in the world, so it's easy to become overwhelmed by all of it. However, its handy location and connections mean that day trips from London are easy for anyone who needs a quick escape. At By Alona, not only we love our seas but our beautiful English countryside too. Which is why have have made a list of the best day trips from London if, like us, you need to escape the city from time to time. 
Whether it be for a country walk, a seaside jaunt or a cultural getaway. Most of our selection of the best day trips from the capital can be reached by train, within less than two hours. So get ready for fresh air, delicious local restaurants and some independent stores, these easy-to-plan day trips should slot nicely into your schedule.
Canterbury, Kent
How to get there from London: The direct train from London St Pancras to Canterbury West can take as little as 53 minutes
The city of Canterbury is one of the most popular places for Londoners to head when moving out to Kent and it's no wonder. The city is home to one of the UK's most spectacular cathedrals.  Pilgrims have navigated the route to this ethereal site for many centuries, and it's here that Thomas Becket was infamously slaughtered at the order of Henry II.
Prehistoric settlements have been uncovered in this corner of Kent, and it was a popular haunt of the Romans, who surrounded the early city by constructing an earth bank and fortified walls around 130 acres of land. So be sure to learn a lot of history when visiting this city!
Here, you are never more than five minutes' walk away from a green park. Stroll along the remnant of the ancient wall that is still accessible, or settle in for a lazy afternoon on the colourful banks of the River Stour. There are tons of quirky local businesses which give the city its unique spirit and eats from fresh seafood to Michelin-starred restaurants to choose from. 
Where to stay? 
 Nestled Inn
Featuring a garden and quiet street views, this sustainable holiday home is situated conveniently in Canterbury, close to landmarks like Canterbury East Train Station and Canterbury WestTrain Station. The property is around 2.7 miles from University of Kent and Canterbury Cathedral is 900 yards away.

This holiday home is fitted with 2 bedrooms, a kitchen with a dishwasher and an oven, a seating area and 1 bathroom equipped with a bath. Guests can enjoy a meal on an outdoor dining area while overlooking the garden views, which is absolutely gorgeous!
What to wear?
Clifton, Bristol
How to get there from London: The train from London Paddington takes about 1 hour 35 minutes.
With its pastel streets, maritime history and rich cultural output, Bristol really shouldn't be missed. Among loads (and we mean loads) of other things, it is Banksy's original stomping ground, the birthplace of Wallace and Gromit and a Unesco Creative City of Film.

As a former European Green Capital, the city is also has some pretty solid eco credentials and is one of the greenest in the UK. Quiet residential streets are lined with pretty Georgian townhouses, spots of greenery to wander through off the cobbled streets and an eclectic mix of independent cafés, restaurants and shops.
It's fuelled by innovative caffeine, forward-thinking galleries and some of the best pubs in the country. And if all of that wasn't enough, it's home to some of the UK's funnest locals, so visitors are always guaranteed to feel at home.

Pick up some fresh fruit and vegetables from the local greengrocers and head to Clifton bridge for fabulous views across the River Avon. It's one of the oldest surviving iron suspension bridges in the world. And don't miss out on a walk down Royal York Crescent – one of the most expensive streets in Bristol, which was also once reputed to be the longest terrace in Europe.
Where to stay? 
Bristol Harbour Hotel & Spa
Unlock your senses at Bristol Harbour Hotel's sensational new subterranean spa – set in the remarkable former vaults, a careful restoration has resulted in a striking new spa, with many original features, including the magnificent listed vault doors. The hotel's extraordinary underground spa features seven luxurious treatment rooms, sauna, steam room, areas of rest and relaxation and a fully equipped urban gym.

The unique Harbour Spa also boasts an indoor pool with atmospheric low-level lighting and an accompanying hydrotherapy pool; as guests enjoy the indulgent experience of swimming in the bank's previous vaults.
What to wear?
Bath, Somerset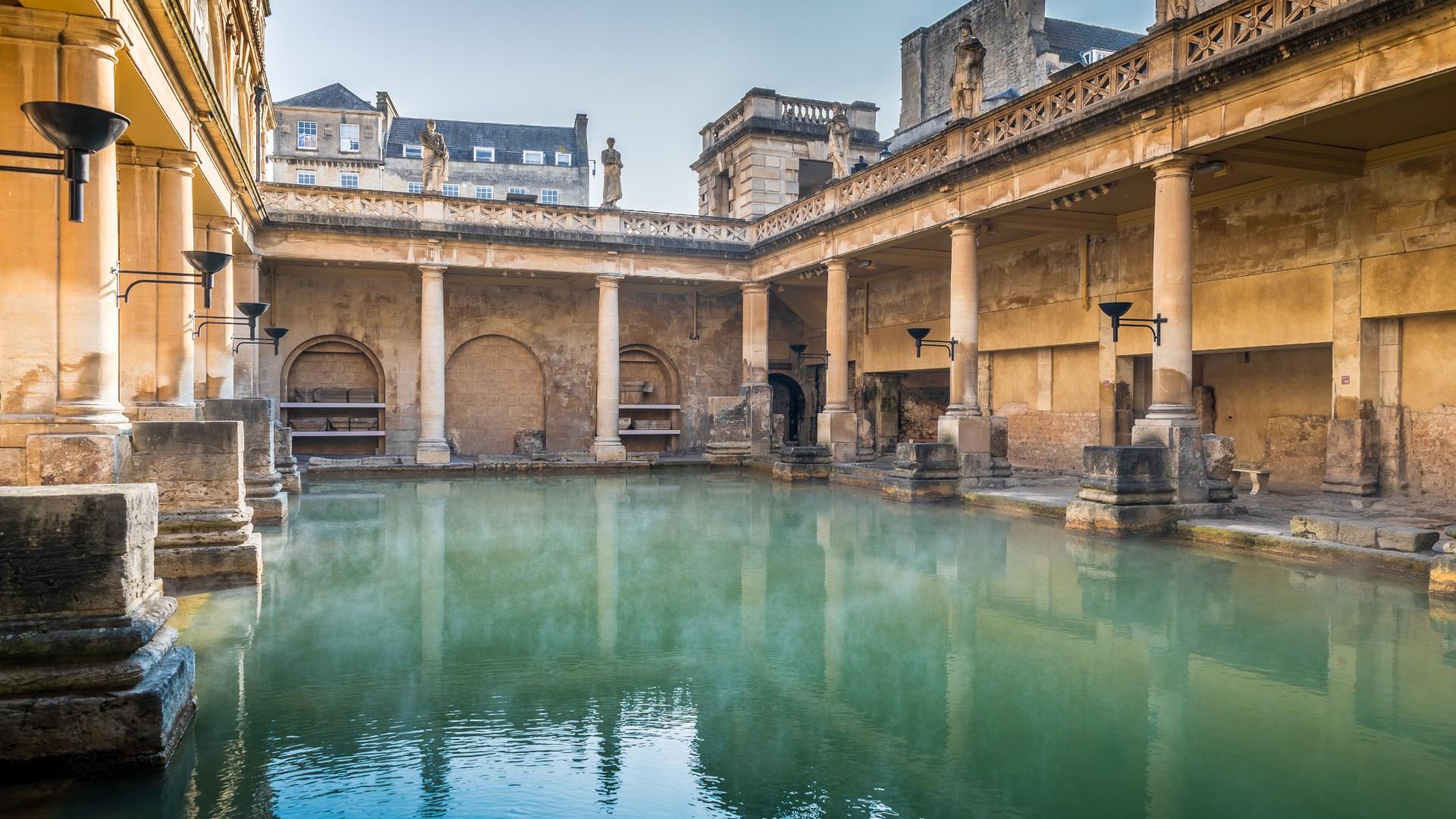 How to get there from London: The train from London Victoria takes 1 hour 20 minutes.
You won't have to look far to find things to do in Bath as the city is famously full of attractions and activities. In many ways, Bath hasn't changed much since the times of Georgian gentleman Ralph Allen and writer Jane Austen, both of whom fell under the spell of this city built for pleasure.

Take a tour through time and explore the only UK city designated a UNESCO World Heritage Site. You'll travel centuries in just a few steps. Visit the Roman Baths dating back to AD43 to see how our former settlers liked to unwind. Wander through the pages of one of Austen's classic novels as you stroll past mellow architectural masterpieces like the Royal Crescent and the Circus, or celebrate Bath's most famous resident at the Jane Austen Centre.

The city is home to an array of fascinating museums, such as No. 1 Royal Crescent, where you can experience life as a Georgian in Bath, or the unique Museum of East Asian Art, the UK's only museum solely dedicated to the arts and cultures of East and South East Asia. Bath is also the ideal base for exploring nearby sites like the photogenic villages of Lacock and Castle Combe, and Stonehenge's mysterious megaliths.
Where to stay? 
Abbey Hotel Bath, a Tribute Portfolio Hotel
A charming boutique hotel in the heart of Bath, across from Parade Gardens in the city centre, this elegant family-run hotel set across 3 Georgian townhouses is within 5 minutes' walk of Bath Abbey, the Roman Baths and the Bath Spa train station. Colourful, contemporary rooms have en suite bathrooms, flat-screen TVs and free Wi-Fi, plus tea and coffeemaking facilities. The brasserie-style restaurant serves modern British dishes, and there's a cocktail bar and a terrace cafe!
What to wear?
Whitstable, Kent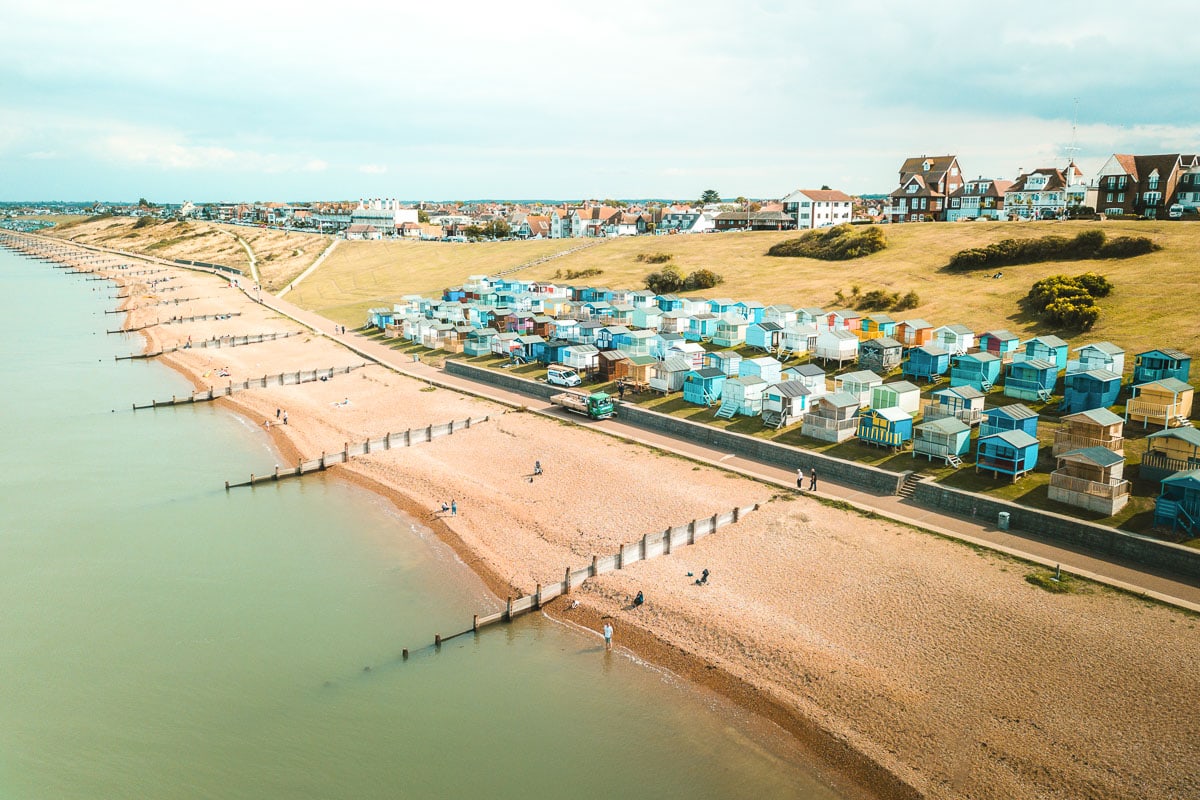 How to get there from London: The train from from St Pancras takes 1hr 13 minutes
The Kent coast is lucky to have some of England's coolest and finest seaside towns, and Whitstable, with its fresh seafood and annual oyster festival, ranks right alongside them. It's long attracted stressed-out city-dwellers in need of a little sea air and RnR.

Whether it's wandering past its pastel-painted shopfronts or taking a dip off its sheltered beach, this is the ideal for day-trippers from the smoke. There's a thriving arts scene and a genuine community spirit you'll detect as soon as you arrive. There are plenty of places to eat: avoid the overpriced Royal Native Oyster Stores and head instead to JoJo's, just down the road in Tankerton, for mackerel fillets and Med-inspired small plates. There's also a thriving micropub scene here, with The Handsome Sam, The Black Dog, and the larger Twelve Taps for hoppy experimentation. 
Where to stay? 
The Burrow At Tankerton Villa
Featuring garden views, The Burrow at Tankerton provides accommodation with a patio and is located within a 15-minute walk from The Street and a 10-minute walk away from Whitstable Castle & Gardens. This property offers access to a terrace, free private parking and outdoor dining is also possible at the holiday home.
What to wear?
Oxford, Oxfordshire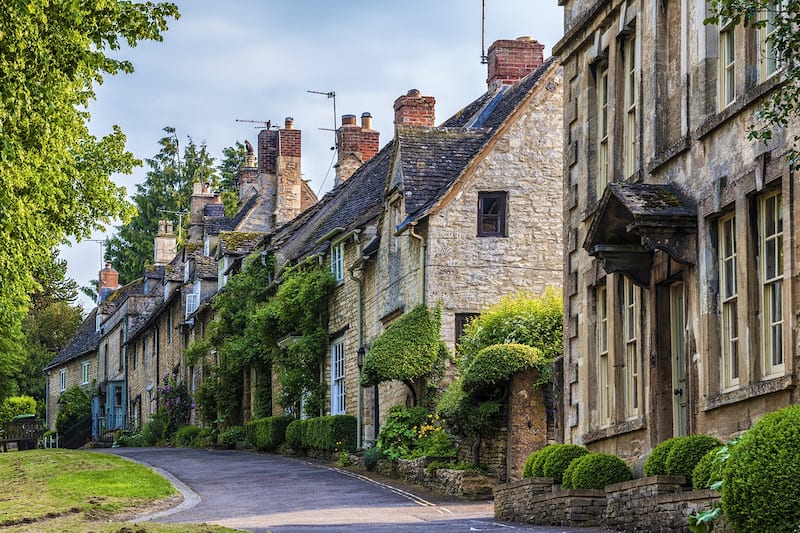 How to get there from London: The Oxford Tube coach service takes 1 hour 30 minutes and runs until 3am; trains also run from Paddington and Marylebone stations and take 1 hour.
The city of dreaming spires, Oxford is a beautiful city packed with places to see. The world-class museums. The scenic waterways and parks. The hallowed halls and libraries and corridors where Nobel Prize-winners, prime ministers and literary giants spent their formative years. Oxford is chock-full of brilliant things to see and do, and best of all, many of them are free to visit.

Sure, several of the most famous attractions – from punting and choir services to galleries filled with ancient treasures – have something to do with the city's storied university. But alongside all the Oxbridge buzz, you'll find a rich industrial past, meandering rivers crying out to be explored by kayak or paddleboard, and a strong arts and music scene that brings a little edge to this most conservative of cities.
If you're taking kids, the Pitt Rivers Museum is packed with bizarre artefacts and stories they'll tell their friends about, and The Story Museum welcomes you through a wardrobe into Narnia and other fictional worlds of wonder.
Where to stay?
Hampton by Hilton Oxford
Conveniently situated in the Littlemore part of Oxford, this property puts you close to attractions and interesting dining options. A minute's walk from the Ozone Leisure Park, this unfussy hotel is 4 miles from Oxford train station and 6 miles from the the 1602 Bodleian Library.  Don't leave before paying a visit to the famous Ashmolean Museum. Bright, with a relaxing atmosphere and an indoor pool, what else is there to want? 
What to wear?
---