AS SEEN ON: SUMMER EDITION
WHO'S WEARING WHAT? HERE IS A ROUND UP OF OUR LATEST SIGHTINGS...
See which By Alona pieces our favourite influencers have been styling up this summer season...
The gorgeous Jordan in our Kai hoop earrings
Accessory game strong. Nicole Ballardini mixes and matches the Cove Charm necklace and Isla Anklet.  
Dream girl Jena Goldsack in our Panarea earrings
d
Jessie J styles the Panarea earrings and Salina Necklace. 
We can't get over Madeleine Rose in the Aeolian Bead necklace. 
Love love love! Heiga de Boer styles some of our most classic pearl pieces, the Verona Necklace, Aeolian Bead and Marina Pearl Bracelet. 
Seal it with a Kiss. Peggy Chung styles the Bacio Choker. 
Beach babe vibes! With Nina Sieber in our Jordana Necklace and Verona Pendant Necklace. 
 Marta Lozano looks incredible in our Ravello Earrings. 
Lolita makes a splash with our Tarni shell Belt.
Lorna layers up her limited edition Verona Necklace with Garnet to perfection. 
We're obsessed with Anna Rose Vitiello's styling of the BY ALONA x Browns Ula Necklace.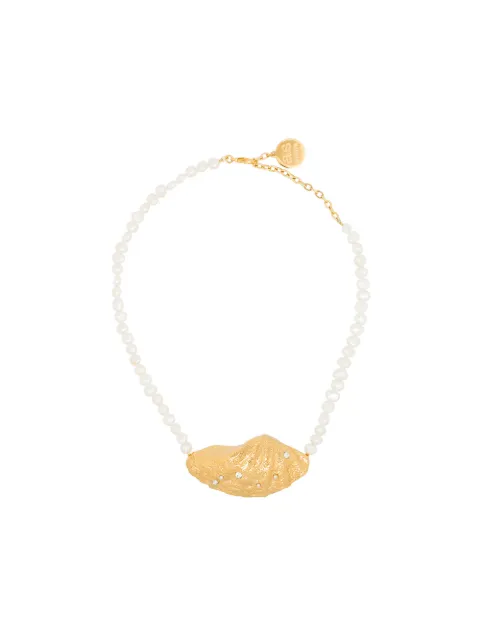 Valerie keeps it super chic in our Verona Pearl necklace. 
Wish you were ear! Editor Adriana Gastélum styles the BY ALONA x Browns Penina Earrings. 
Model Juliana Herz looks stunning in the Verona Necklace.
Lotta Lavanti  is Summer goals in our Mare Belt, exclusive for Browns.
Kelly Eastwood of The London Chatter, and Sylwia Dolores of Girl From Town both wear our best selling Oasis necklace, a double chain of pearls gold, also exclusive to Browns and Farfetch. 
To keep up with the latest of who is wearing what follow our Instagram account HERE!
---