BLACK LIVES MATTER: RESOURCES
We join others across the world to say that Black Lives Matter.
"When human lives are endangered, when human dignity is in jeopardy… Wherever men and women are persecuted because of their race, religion, or political views, that place must—at that moment—become the centre of the universe"
Elie Wiesel – Holocaust survivor and Nobel Laureate
The killing of George Floyd and the events which have followed are a searing reminder of how entrenched racism remains across the world.
We stand in solidarity with all victims of racism in the United States and beyond, knowing only too well what happens when such hatred is left unchecked.
We also know that in moments like these it is not enough to watch on from the sidelines. It is up to all of us to understand our role in speaking out and never to stand by when we witness hate.
PETITIONS
Justice for George Floyd
This petition calls for justice for George Floyd, asking that Mayor Jacob Frey (the Mayor of Minneapolis) and DA Mike Freeman (the county attorney for Hennepin County), to have the officers involved in the murder of George Floyd fired, and charged. All four officers involved in Floyd's death have now had charges brought against them, but you can still sign the petition to make your voice heard and call for justice.
Meanwhile, Amnesty International have a petition demanding that the USA authorities hold "all those responsible in the death of George Floyd and many others are held accountable", Color Of Change have a petition pushing for the police officers involved in the killing are charged with murder, and NAACP have a petition calling for an independent prosecutor to lead the investigation into his death, as well as "sweeping police reform–federal legislation mandating a zero-tolerance approach in penalizing and/or prosecuting police officers who kill unarmed, non-violent, and non-resisting individuals in an arrest".
Justice for Belly Mujinga
This petition is calling for justice for black National Rail worker Belly Mujinga, who died after being spat on by a man saying he had Covid-19. The petition was initially aiming to find and prosecute the person who assaulted Mujinga, and for frontline Transport for London workers to be provided with PPE; but is now being managed by her family, who say: "At this time, we are not pursuing a prosecution but are still campaigning to secure protection and support for those working at GTR. Please sign to help us"
Suspend UK export of tear gas, rubber bullets and riot shields to USA
This Change UK petition is aiming to suspend the export of tear gas, rubber bullets and riot shields which are being used against protesters by US forces. Oliver Feeley-Sprague, Amnesty International UK's military, security and police programme director, says: "After the shocking images of the police and national guard using excessive force against Black Lives Matter protesters in Minneapolis, the UK should immediately freeze all policing and security equipment export licences to the US where there's a clear risk of further misuse – something the UK is obliged to do under its own laws."
Stand with Breonna
Breonna Taylor – an Emergency medical technician in Louisville, Kentucky – was shot and killed whilst in her own apartment by Louisville Metro Police Department, when they executed a drug raid at the wrong address for somebody who had already been arrested. The petition is calling on "Louisville Metro Police Department to terminate the police involved, and for a special prosecutor to be appointed to bring forward charges against the officers and oversee all parts of this case"
Battle racism by updating GCSE reading lists
This petition is advocating for more diversity within the British curriculum, saying: "we should grasp the opportunity to teach students about diversity and our current society, including the injustices". They're appealing for Reni Eddo-Lodge's Why I'm No longer Talking to White People About Race and The Good Immigrant – a collection of essays edited by Nikesh Shukla – to be added to the GCSE reading lists.
CHARITIES
Show Racism the Red Card is an anti-racism educational charity that uses workshops and training sessions, among other resources, to educate on and combat racism.
Founded almost 25 years ago, the organisation uses high-profile football players to publicise its message.
To donate, click here.
The Stephen Lawrence Charitable Trust was named after Stephen Lawrence, a black teenager who was murdered at the age of 18 in a racist attack in southeast London.
The trust is an educational charity, which was created "to tackle inequality in all forms" and is committed to "transforming the life chances of young people and improving the world in which they live​".
To donate, click here.
Stand Against Racism and Inequality (SARI) provides support for people who have suffered hate crime, including attacks that were racist, homophobic, transphobic and/or sexist.
The charity employs trained caseworkers in order to help victims with the mental trauma they are experiencing, to assist with legal proceedings and to refer them to other services that may be of use.
To donate, click here.
Originating in 1995 following the murder of Stephen Lawrence, Stop Hate UK is an organisation committed to supporting people affected by all forms of hate crime across the UK.
"Stop Hate UK works alongside local strategic partnerships to tackle hate crime and discrimination, encourage reporting and support the individuals and communities it affects," the charity says.
"Our helplines enable people to access independent support and information, 24 hours a day, every day of the year."
To donate, click here.
Based in Scotland, the Coalition for Racial Equality and Rights (CRER) is an initiative that is dedicated to combatting racial discrimination and harassment across the country.
The charity states that its "key mission" is to "protect, enhance and promote the rights of black/minority ethnic communities across all areas of life in Scotland" and to "strengthen the social, economic and political capital of black/minority ethnic communities, especially those at greatest risk of disadvantage".
To donate, click here.
The Discrimination Law Association (DLA) works to improve equality law by bringing together a range of individuals, including discrimination law practitioners, policy experts and academics.
It carries out its mission by partaking in activities such as submitting responses to government consultations and participating in conferences and seminars.
To find out more, click here.
For more than 40 years, Race Equality First has worked to raise awareness of and fight discrimination and hate crime in Scotland.
"We are experts in the field of race equality and advice the United Nations and the UK government," the charity states.
To find out more, click here.
Black Lives Matter UK (UKBLM) is coalition of Black liberation organisers across the UK.
The collective strives to "dismantle capitalism, white supremacy, patriarchy and the wider power structures that disproportionately affect Black people in Britain, former colonies, and around the world".
The organisation has set up a fundraiser on GoFundMe, with a target of £500,000.
To donate, click here.
MOVIES & TV SERIES
13th by Ava DuVernay
This documentary by Ava DuVernay includes scholars, activists and politicians, analysing the criminalisation of African-Americans and the US prison boom.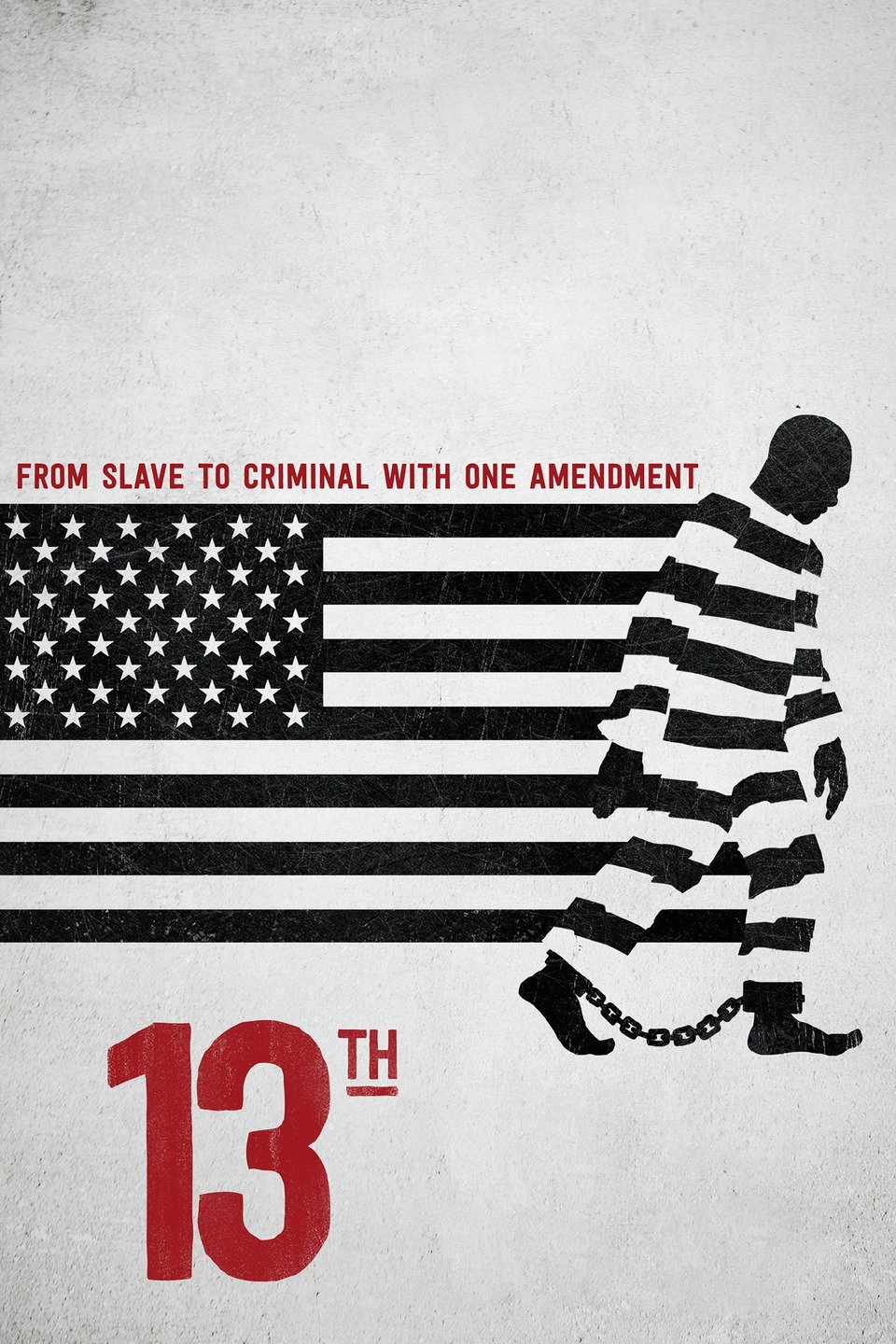 Available on Netflix
When They See Us by Ava DuVernay
A series created, co-written and directed by Ava DuVernay about the events of a 1989 case and the Central Park 5 (now known as the Exonerated 5), who were wrongly imprisoned for a violent the assault. 
Available on Netflix
American Son by Kenny Leon
This film, based on the Broadway play of the same name, shows the increased tensions of an estranged couple face as they search for their missing teen son alongside indifferent police.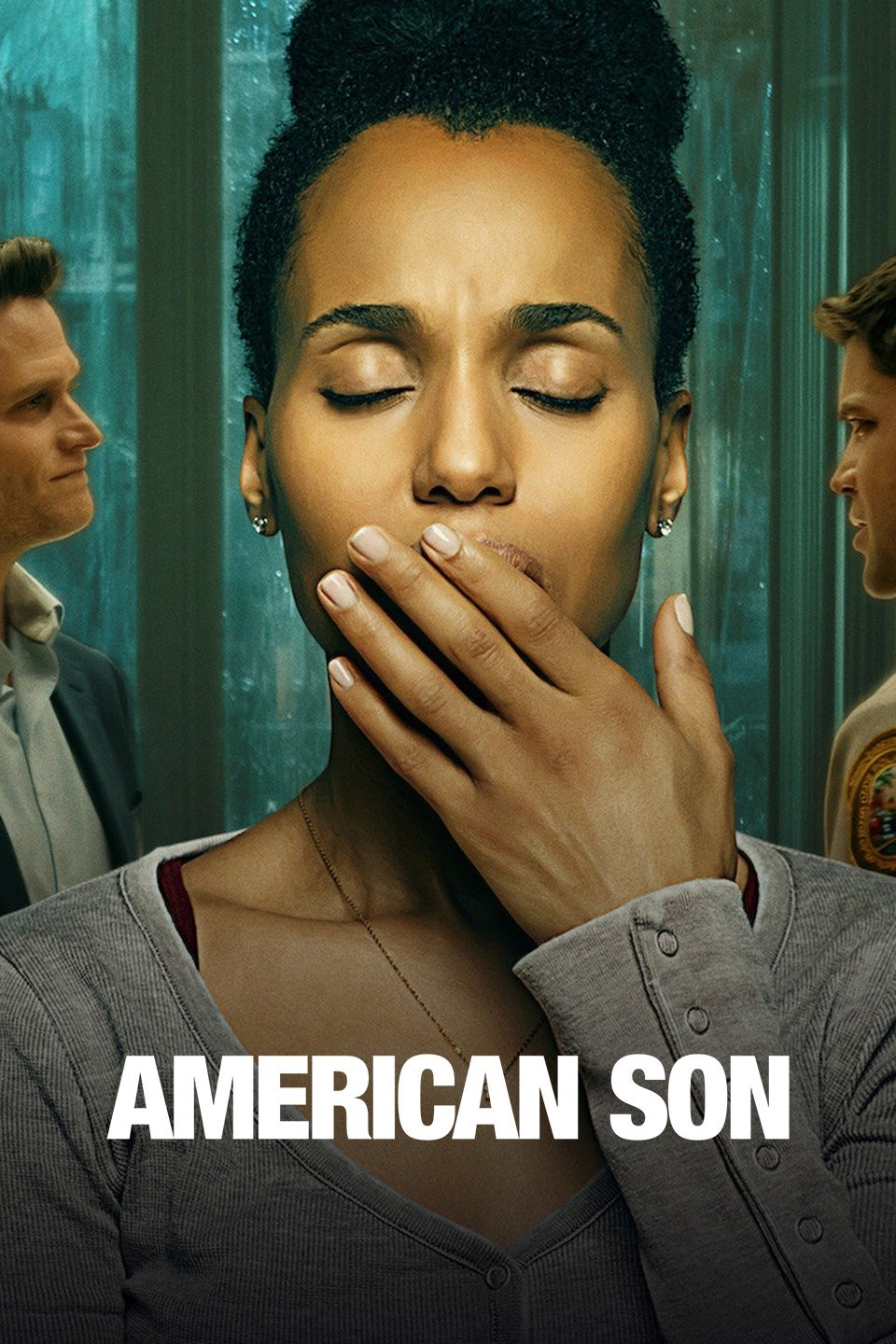 Available on Netflix
Clemency by Chinonye Chukwu
Years of carrying out death row executions are taking a toll on Warden Bernadine Williams. As she prepares for another one, Williams must confront the psychological and emotional demons that her job creates.
Just Mercy by Destin Daniel Cretton
The true story of lawyer, Bryan Stevenson, battling to overturn the wrongful murder conviction of Walter McMillian.
Dear White People by Justin Simien 
A Netflix series following several Black college students at a largely white Ivy League school – based on the film of the same name.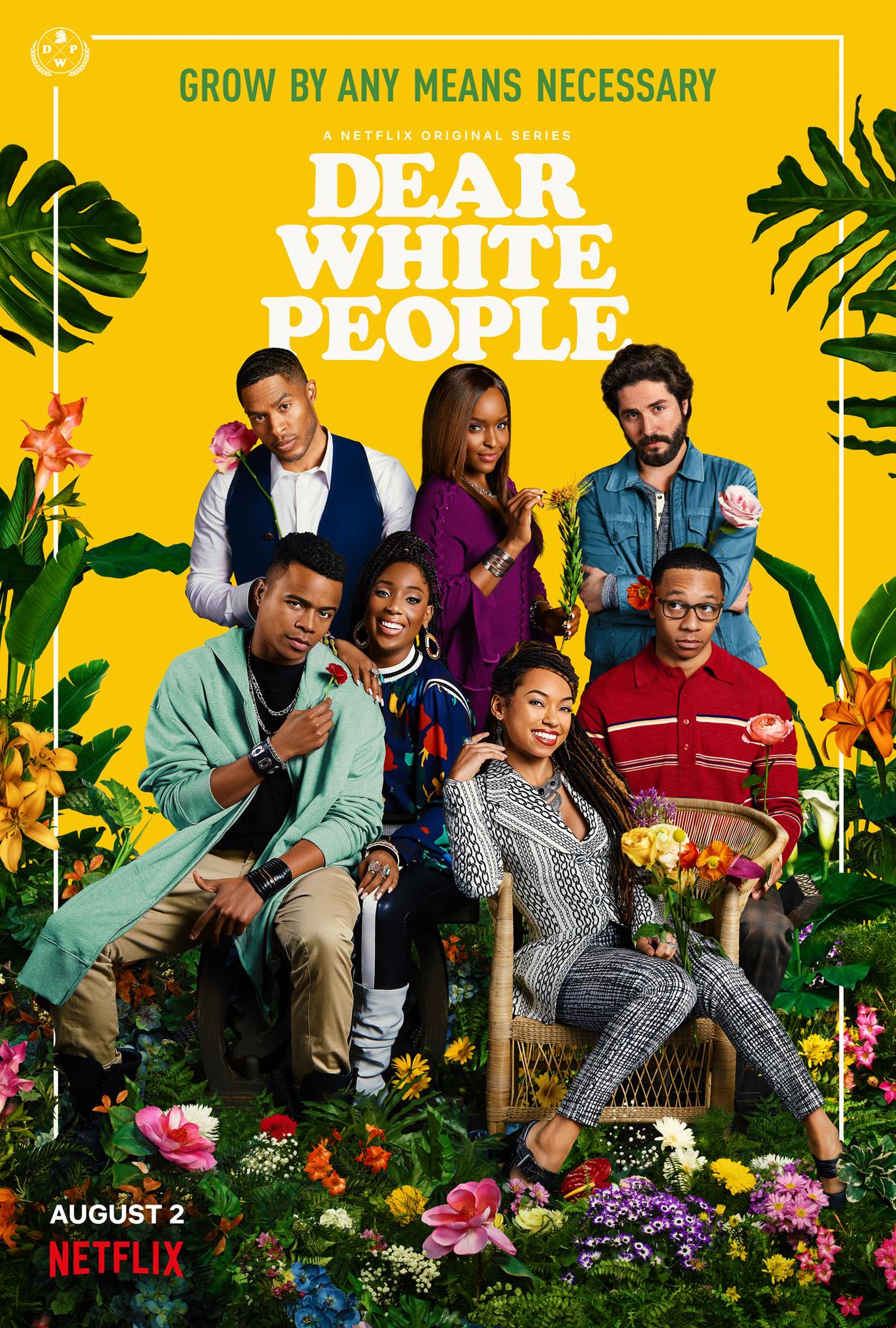 Available on Netflix
In My Blood It Runs by Maya Newell
Filmmaker Maya Newell follows a 10-year-old Aboriginal boy and his family as they strive to give him the best education possible as he grows up Alice Springs, Australia.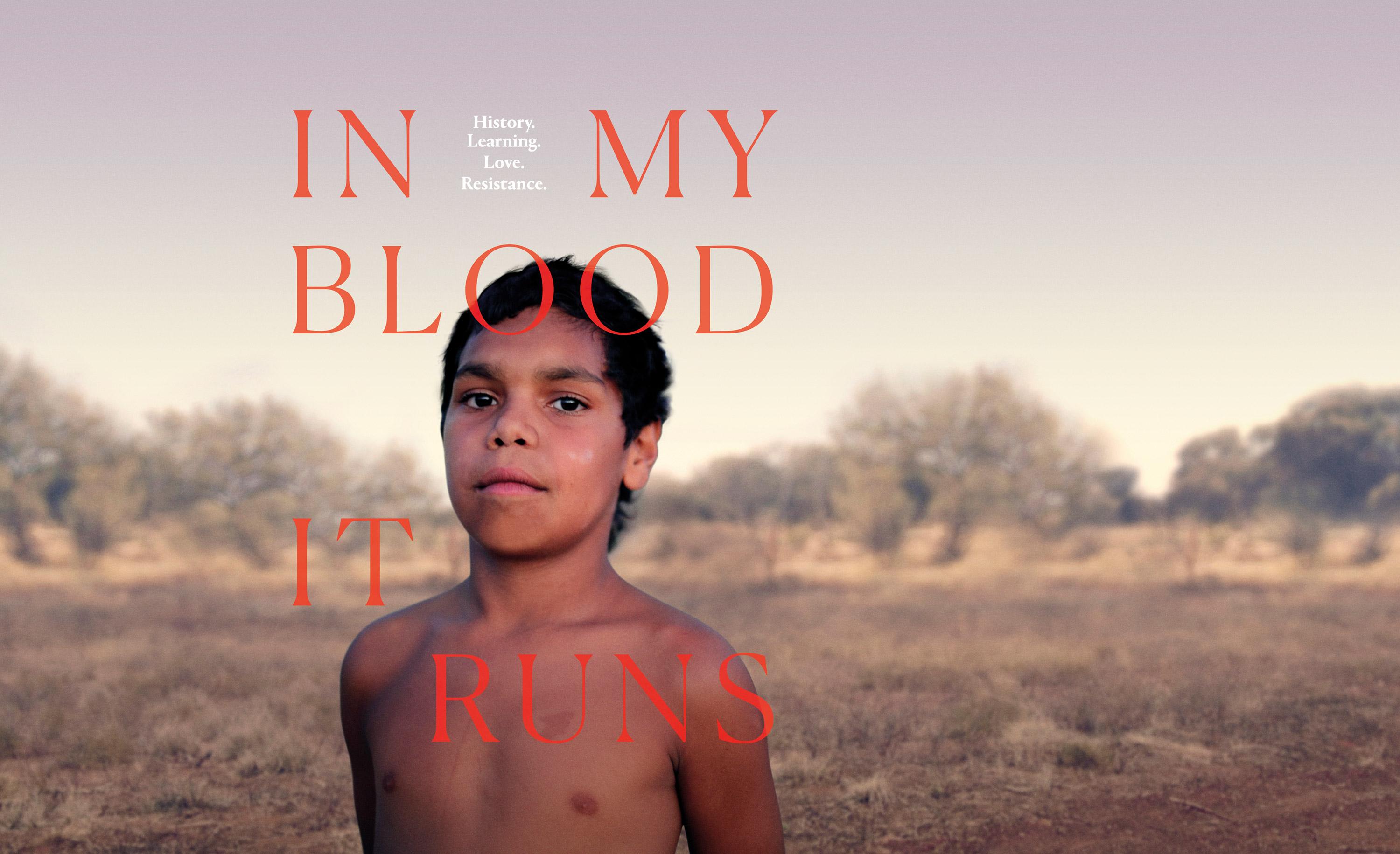 Hidden Figures by Theodore Melfi
The true story of three African-American women working at NASA as mathematicians, starring Taraji P. Henson as Katherine Johnson
BOOKS
I Know Why The Caged Bird Sings - Maya Angelou
Maya Angelou's debut memoir is a modern American classic beloved worldwide. Here is a book as joyous and painful, as mysterious and memorable, as childhood itself. It captures the longing of lonely children, the brute insult of bigotry, and the wonder of words that can make the world right.
Slay In Your Lane - Elizabeth Uviebinene & Yomi Adegoke
The long-awaited, inspirational guide to life for a generation of black British women inspired to make lemonade out of lemons, and find success in every area of their lives.
Brading Sweetgrass - Robin Wall Kimmerer
As a botanist, Robin Wall Kimmerer asks questions of nature with the tools of science. Drawing on her life as an indigenous scientist, a mother, and a woman, Kimmerer shows how other living beings offer us gifts and lessons, even if we've forgotten how to hear their voices.
So You Want To Talk About Race by Ijeoma Oluo
Perfectly positioned to bridge the gap between people of color and white Americans struggling with race complexities, Oluo answers the questions readers don't dare ask, and explains the concepts that continue to elude everyday Americans.
Why I'm No Longer Talking to White People About Race by Reni Eddo-Lodge
The book that sparked a national conversation. Exploring everything from eradicated black history to the inextricable link between class and race. It is the essential handbook for anyone who wants to understand race relations in Britain today.
Queenie by Candice Carty-Williams
Longlisted for the Women's Prize for Fiction 2020, Queenie is the debut novel from Candice Carty-Williams. Between her work, family, friendships and love life, it seems Queenie is struggling to get anything right, but it's no wonder when no one seems to really understand her. Queenie is equal parts darkly humorous and heart-wrenchingly poignant, and Carty-Williams is especially good at commenting on mental health in the black community.
---